About Us
---
Hyraxia Books specialise in modern first editions and rare books with expertise in science fiction, fantasy and literary fiction [which we group under the umbrella term speculative fiction]. We are members of ILAB, the ABA and the PBFA. We both work full-time at Hyraxia, this is our day job, our night job and our pocket-money job. We are based in Hutton Cranswick between York, Hull and Leeds, our book room is open to visitors by appointment. Our address is:
Hyraxia Books
Toft Cottage
1 Beverley Road
Hutton Cranswick
YO25 9PQ
East Yorkshire, UK
07557 652 609
shop@hyraxia.com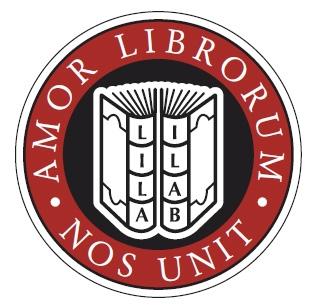 Our Team


Simon Patterson
Simon has a BSc in Computer Science and spent ten years in various complex and often dull projects before becoming a full-time bookseller. Simon's love for speculative fiction grew in his childhood years, went on hiatus in his teens, and saw a resurgence after univeristy. His favourite books are One Hundred Years of Solitude, Crime and Punishment and Kafka on the Shore.
Simon is responsible for acquisitions, client relationships and business development. He got started in the rare book business over a decade ago, buying and selling to create a collection of his favourite books. This soon got out of hand. The book he would like on his shelves more than any other is a Kelmscott Chaucer.




Gail Patterson
Gail has a BA in Psychology and Sociology. She spent a number of years working in various libraries in West Yorkshire, before becoming a full-time mum. She loves to read fairy tales to her daughters, and is a fan of world fiction and magic realism. Her favourite books include To Kill a Mockingbird, Life of Pi, The Harry Potter sequence and Mrs Dalloway.
Gail is responsible for online selling, marketing and administration. She got involved in the business when she decided that our stock didn't include enough children's books.




Eva and Alicia Patterson
Eva and Alicia are our latest recruits, currently at the tender ages of six and eight. Eva's favourite books are David Walliams, 101 Dalmatians and Aesop's Fables (the Detmold edition), her favourite fables being the Bat and the Weasels and The Ants and the Grasshopper ("why didn't the grasshopper just go to the shops?"). Alicia's favourite books are by Enid Blyton. She also likes The Gruffalo, which has been read to her 7,842 times. Both are responsible for sticking address and return labels to packages. If they're wonky, blame them. They're not allowed to touch the books.


Our Business
We specialise in the following authors: Haruki Murakami, Philip K. Dick, Robert Heinlein, Isaac Asimov, John Steinbeck, Ray Bradbury, Terry Pratchett, Stephen King, J.R.R. Tolkien.

We specialise in the following areas: Science Fiction, Fantasy, Magic Realism, Literary Fiction, Horror, Weird Fiction, Fairy Tales and early fantastic, Highlight of Modern First Editions, Highlight Antiquarian Items, Fine / Private Presses.

We are happy to help build collections from scratch, and work closely with our clients to find scarce copies in the desired condition. We also cater for new collectors, ensuring both ourselves and a portion of our stock are accessible. So if you're looking for all round advice don't hesitate to get in touch. We also buy books, from single items to entire collections. You can contact us via email at info@hyraxia.com or via phone on +44 (0)7557 652 609. We are based in East Yorkshire in the UK and are open by appointment.


Some Past Highlights
It's always with mixed feelings when we sell a treasured book, so here is a list of some our favourite books we dealt with over the last couple of years.


Aldiss, Brian - The Non-Stop manuscript
Asimov, Isaac - Foundation Sequence
Churchill, Winston S. - The Collected Works
Conrad, Joseph - Lord Jim
Dick, Philip K - The Three Stigmata of Palmer Eldritch
Dick, Philip K - Do Androids Dream of Electric Sheep
Doyle, Arthur Conan - The Hound of the Baskervilles
Gibson, William - Neuromancer
Hobb, Robin - A complete set of signed books
Hodgson, William Hope - A set of three early UK first editions
King, Stephen - The Dark Tower Series - Signed and Limited
Le Guin, Ursula - The Earthsea trilogy
Murakami, Haruki - All his signed and deluxe editions
Niven, Larry - Ringworld
Owen, Wilfred - Poems
Pratchett, Terry - The Colour of Magic
Pratchett, Terry - The Light Fantastic
Rackham, Arthur - Original Artwork for Where the Blue Begins
Rankin, Ian - A complete collection of novels
Secunda, Arthur - The Vesuvius Portfolio
Stapledon, Olaf - Star Maker
Stevenson, Robert - Dr Jekyll and Mr Hyde
Stone, Reynolds - Some of the last letters he wrote
Tolkien, J.R.R. - The Lord of the Rings
Tolkien, J.R.R. - Sir Gawain
Tolkien, J.R.R. - The Full History of Middle-Earth
Von Harbou - Metropolis
Von Harbou - Her first work, signed by her and Horst.