About Us
---
Hyraxia Books specialise in modern first editions and rare books with expertise in science fiction, fantasy and literary fiction [which we group under the umbrella term speculative fiction]. We are members of ILAB, the ABA and the PBFA. We both work full-time at Hyraxia, this is our day job, our night job and our pocket-money job. We are based in Hutton Cranswick between York, Hull and Leeds, our book room is open to visitors by appointment. Our address is:
Hyraxia Books
Toft Cottage
1 Beverley Road
Hutton Cranswick
YO25 9PQ
East Yorkshire, UK
07557 652 609
shop@hyraxia.com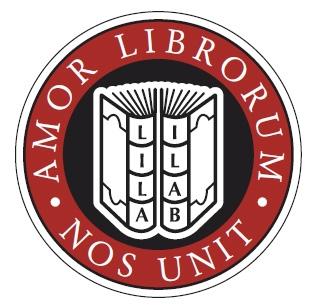 Our Team


Simon Patterson
Simon has a BSc in Computer Science and spent ten years in various complex and often dull projects before becoming a full-time bookseller. Simon's love for speculative fiction grew in his childhood years, went on hiatus in his teens, and saw a resurgence after univeristy. His favourite books are One Hundred Years of Solitude, Crime and Punishment and Kafka on the Shore.
Simon is responsible for acquisitions, client relationships and business development. He got started in the rare book business over a decade ago, buying and selling to create a collection of his favourite books. This soon got out of hand. The book he would like on his shelves more than any other is a Kelmscott Chaucer.




Gail Patterson
Gail has a BA in Psychology and Sociology. She spent a number of years working in various libraries in West Yorkshire, before becoming a full-time mum. She loves to read fairy tales to her daughters, and is a fan of world fiction and magic realism. Her favourite books include To Kill a Mockingbird, Life of Pi, The Harry Potter sequence and Mrs Dalloway.
Gail is responsible for online selling, marketing and administration. She got involved in the business when she decided that our stock didn't include enough children's books.






Our Business
We specialise in the following authors: Haruki Murakami, Philip K. Dick, Robert Heinlein, Isaac Asimov, John Steinbeck, Ray Bradbury, Terry Pratchett, Stephen King, J.R.R. Tolkien.

We specialise in the following areas: Science Fiction, Fantasy, Magic Realism, Literary Fiction, Horror, Weird Fiction, Fairy Tales and early fantastic, Highlight of Modern First Editions, Highlight Antiquarian Items, Fine / Private Presses.

We are happy to help build collections from scratch, and work closely with our clients to find scarce copies in the desired condition. We also cater for new collectors, ensuring both ourselves and a portion of our stock are accessible. So if you're looking for all round advice don't hesitate to get in touch. We also buy books, from single items to entire collections. You can contact us via email at info@hyraxia.com or via phone on +44 (0)7557 652 609. We are based in East Yorkshire in the UK and are open by appointment.


Some Past Highlights
Every book we sell is special to someone, but below is a list of things we've been particularly proud of.

It's always with mixed feelings when we sell a treasured book, so here is a list of some our favourite books we dealt with over the last couple of years.


Aldiss, Brian - Over a dozen manuscripts
Ballard, J.G. - A collection of inscribed first editions from his first agent
Baxter, Stephen - The Raft Typescript
Campbell, Ramsey - Two autograph manuscripts for novels.
Gaughan, Jack - A suite of illustrations from his Dray Prescott series
Herbert, Frank - Various Dune manuscripts
Hobb, Robin - A complete set of signed books
King, Stephen - One of five first issues copies of 'Salem's Lot
Locke, George - The Spectrum of Fantasy Collection of George Locke
Lovecraft, H.P. - Typescripts from the Arkham House letters
Murakami, Haruki - A lettered copy of Sleep
Pratchett, Terry - A hand-coloured Carpet People
Rackham, Arthur - Original Artwork for Where the Blue Begins
Rutter, Owen - The Tiadatha Manuscripts
Smith, Clark Ashton - The typescript prepared for 'Selected Poems'
Stone, Reynolds - Some of the last letters he wrote
Tolkien, J.R.R. - The Devil's Coach Horse
Von Harbou, Thea - Her first work, signed by her and Horst.
Wyndham, John - An inscribed rare third edition of Day of the Triffids