24

Jan

2021 in Reviews
---
Books
The elephant in the room (in this room there's only me and the elephant) is The Malazan Book of the Fallen by Steven Erikson. I read the final four volumes (it's 13,000 pages long, over 10 volumes) in 2021 and without sounding too melodramatic it put a real dint into my faith in fiction - so much so that I've only read Dombey and Son since (great book, a little drawn out but classic Dickens). The problem was that I'd invested probably 200 hours into reading Malazan over three years and the reward, well, wasn't great. Books one, two and three were fantastic - some of the finest speculative fiction I've read, almost reaching the coveted heights of the sublime. Four through seven were good interspersed with great. Eight was filler, a prelude I hoped. Nine, more prelude. Ten, well, lacklustre. My main issue was that the ten books didn't wrap up a story. Perhaps it was an error in my expectations, but dozens of threads were left loose (intentionally it seems), the story petered out, and motivations seemed to become less important and impactful. George RR Martin has his ending in place, I'm told, it's just taking a while to put in place. I presume Rothfuss has writer's block? Tolkien took decades to sculpt a story from his woolgathering. Worldbuilding is hard, and I think (with hindsight) that Erikson has tried to create a fantastical history in the vein of Herodotus / Tacitus, rather than a single overarching story. Anyway, enough, it just jarred with me and I've struggled to pick up any fantasy since.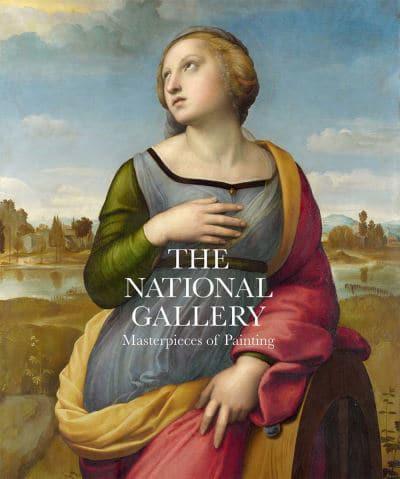 Let's put that aside and look at non-fiction: Philip Hook's Rogues' Gallery was an insightful look into the art trade, putting the current market into an historic context. Elizabeth Vandiver's lecture series on Classical Mythology was erudite, accessible and thought-provoking. Carol Dweck's Mindset was intriguing and gave plenty of opportunities to upend one's assumptions, I'm not sure I'm entirely on board but my experience is limited to two kids. Gabriele Finaldi's The National Gallery, was a wonderful high-level analysis and contextualisation of one of the world's finest collections. Lords of the Horizon by Jason Goodwin was thorough and a broad view, if a little turgid and opaque in places. Edward Brooke-Hitching's Madman's Library was great, all his books are. Tim Marshall's Prisoner's of Geography was a very good read too. He didn't always come back sweepingly to his point of the political world being rooted in geography, and sometimes when he did it wasn't convincing, but it still presented the world in a humbling manner. On the other hand, James Lovelock's Novacene was just, basically, rambling thought. Dismissive of the scientific method, the book was really just a short cogitation and I can't recommend it. In fact, I took it off the shelves. Slawomir Rawicz's The Long Walk, was fascinating during reading but things started to fall apart in terms of believability. Subsequent reading suggests that it's not entirely true: this undermined the entire book for me.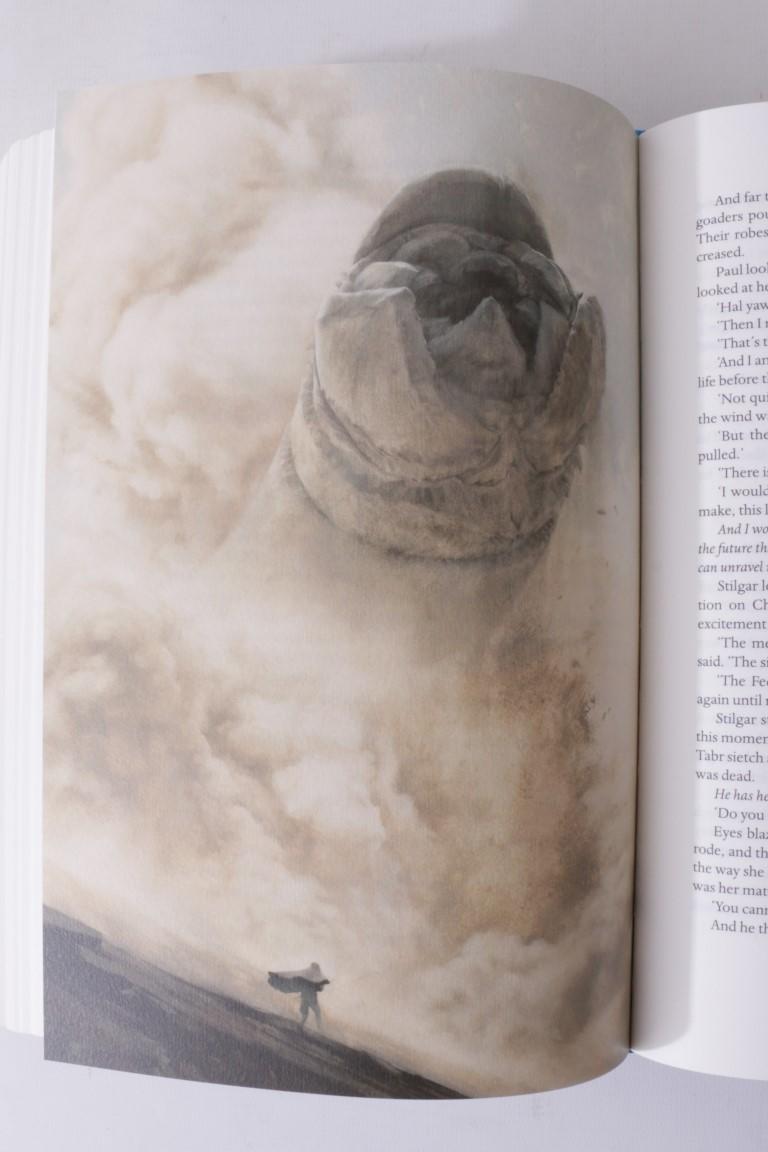 As to fiction, I reread Dune concurrently with Eva (she had a Gollancz hardback, I had the Folio Society edition). I thought it a carefully constructed saga, and enjoyed it more than my first read twenty years ago. It was hastily wrapped up and the political angle wasn't quite pushed enough, but there are some classic scenes in there that are amongst the best of SF. This is a book that certainly reaches the sublime. Gloriana by Michael Moorcock was superb. I'm glad he changed the ending as it wouldn't have been easy to stomach, but it was rip-roaring and traditionally zany, but scathing, Moorcock. Oh, and I reread Fellowship of the Ring, to coincide with Eva's reading of it: she's paused, finding it a little slow, which I understand. I found it a pleasant read, easy to follow and a plain old fantastical journey. Apuleius's Cupid and Psyche filled a few gaps in my mythology reading, and was very entertaining. Hannu Rajaneimi's The Quantum Thief spewed every idea in SF on me in the first few chapters and then just sorted of trailed off. I didn't finish it I'm afraid to say, and sad to say too as Hannu is a lovely chap. And I was surprised to see how little I enjoyed a Philip K. Dick's Beyond Lies the Wub, I've been a fan of PKD for decades, but haven't read any for a while. I always thought his strength was in his short, sharp stories. Alas, I was left unimpressed. I must be getting cynical.
Overall, I read 54 books in 2021 and most of those were non-fiction for the first time.
Films
2021 was a slow year for film in general, but certainly for us. So much so that was decided to give film one last chance (the idea being that film is a dying art, because despite what Cameron and Nolan tell us it is, right?) and get a year's cinema pass. Highlights were Lulu Wang's The Farewell (2019), a touchy, voyeuristic look into a different way of life. Makoto Shinkai's Your Name (2016), a little saccharine but ultimately a good film. The Rainmaker (1997) was re-watched and is always just a straight-forward stick-it-to-the-man climactic builder. The Truffle Hunters (2020) was serene. Luca (2021) was Pixar getting back to what it does best; telling stories. Dune (2021) was superb, brilliantly photographed, with seamless visual effects. Perhaps Villeneuve could've taken a bit more of an auteur position on it, but I understand the risk was high with the material (just ask Jodo); Hans Zimmer either never knew or cared about that risk though and took plenty with the score; I'm not sure it paid off. Dogtooth (2009) was funny, quirky and deranged. Don't Look Up (2021) gave a few belly laughs (Jonah Hill) but its satire rang so true that it kind of ended up depressing. The 400 Blows (1959) was superb, a classic I'd never got round to watching. The Last Duel (2021) was good, but, unlike Rashomon (1950), the parallel perspective started to drag a little. Film of the year though would be The French Dispatch (2021) by Wes Anderson, it was just superb. Meticulously choreographed, framed, edited, timed, staged and scripted. This is masterful filmmaking. Oh, hang on...Wolfwalkers! (2021) Film of the year, a moving, haunting, delightful, warming animation focussing, for once, on goodness not badness. It was an inspiration to Alicia who has devoured everything by Tomm Moore.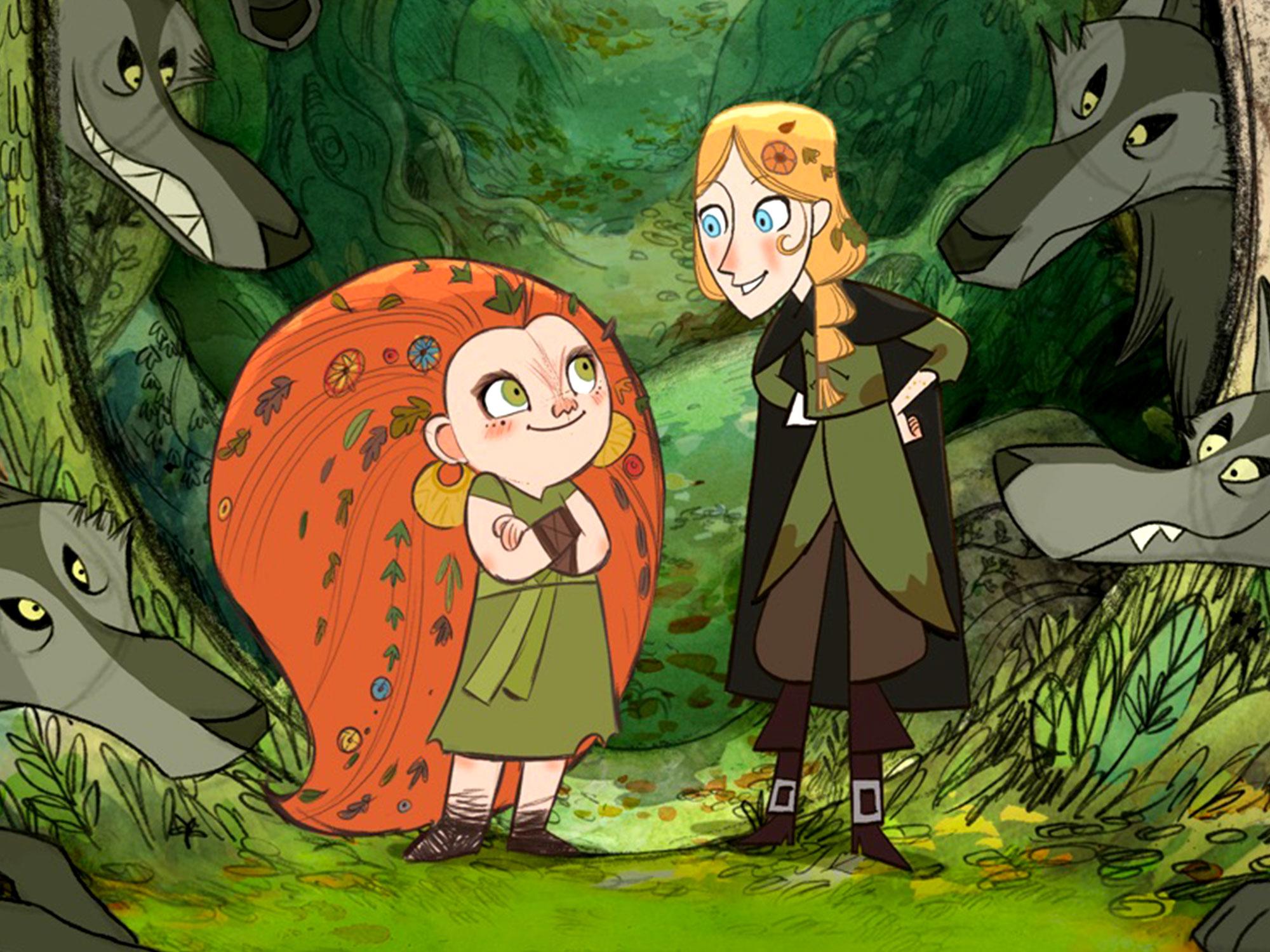 The bad: Spencer (2021) was just, well, crap. Kristen Stewart just didn't play Diana well. She played a bizarre caricature of her, seeming to affect only one nuance, being the over-the-shoulder-sad-coy look. The rest was just seemingly pure fantasy. Shazam! (2019) started off really well, and promised to be a skewed take on the superhero genre, but just degenerated into the usual button mash of fighting that seems to ignore any idea of physics. Ditto The Suicide Squad (2021), I didn't even get half-way through. They Live (1988) was iconic, but it tailed off toward the end into farce. The Last Tree (2019) was a good film, but again, the plot just seemed to lose its way. Tenet (2020) was a confused and confusing tale, and Nolan's worst to date. The Power of the Dog (2021) is just not that good. It's a great parable of maleness, but Cumberbatch is just not convincing. He should've held the film together but he did the opposite. The rest of the cast were spot on.
TV
With books, I have GoodReads, with Films I have Letterboxd and for music I have my playlists and saved albums. Most of my TV watching is done on Plex, and a recent recent meant I lost my play history (I still have my Netflix history though). So, I'm going from memory. Raised by Wolves, was, I'll say it, sublime. The haunting score brings you into it right away. The cyborgs aren't entirely convincing, but I think that's part of the point. It's hard to get an alien planet feel because we know it's just filmed either in a studio or on earth (right? that's right?) but the crew pretty much took me to another planet. It's not for everyone, but I'm looking forward to part two. We finally watched Black Mirror and were almost always impressed. There was some absolute bangers in there. Humans started off well, but as soon as the sex with robots started I had to roll my eyes and put something else on. Lupin part one was fun, a little contrived, but entertaining. I got through a fair few episodes of K-Drama Sisyphus before it just became a little messy and I lost interest. Snowpiercer I couldn't get on with. Much like the film, which didn't work for me, I found the premise just too cartoony. High Score was fantastic. The Fall with Gillian Anderson and Jamie Dornan was gripping for the first and most of the second seasons, but the last just fell apart. Anderson was good as a detective, but her character was a bit misguided. Dornan grew into his role and is easily one of the best killer-next-door type characters. As with season one, Love, Death and Robots was a delightful collection of SF animations, absorbed in a couple of sittings I was sad to see there were no episodes left: Ditto Oats Studio. We also re-watched all of Inside No 9 including the most recent season which we hadn't seen. Easily one of the best TV shows of all time. Rise of Empires was very good. A docudrama with high quality production and acting and equally well qualified academics. We obviously watched Squid Game and whilst it was quite good, it was also pretty cheesy. The last show of the year for me was Uncanny Counter, I have a limit in my tolerance for often overly dramatic K-Dramas, but I saw this one to the end and enjoyed it.
Series of the year though would be Unforgotten. There were, I think, four seasons, each examining a decades old murder. I'm not one for crime dramas, but this was a nice mix between urban and pastoral and was exceptionally well cast. An honorary mention goes to Poirot the BBC series, which we've slowly been watching too - starting from the beginning. Terrible, but we have fun.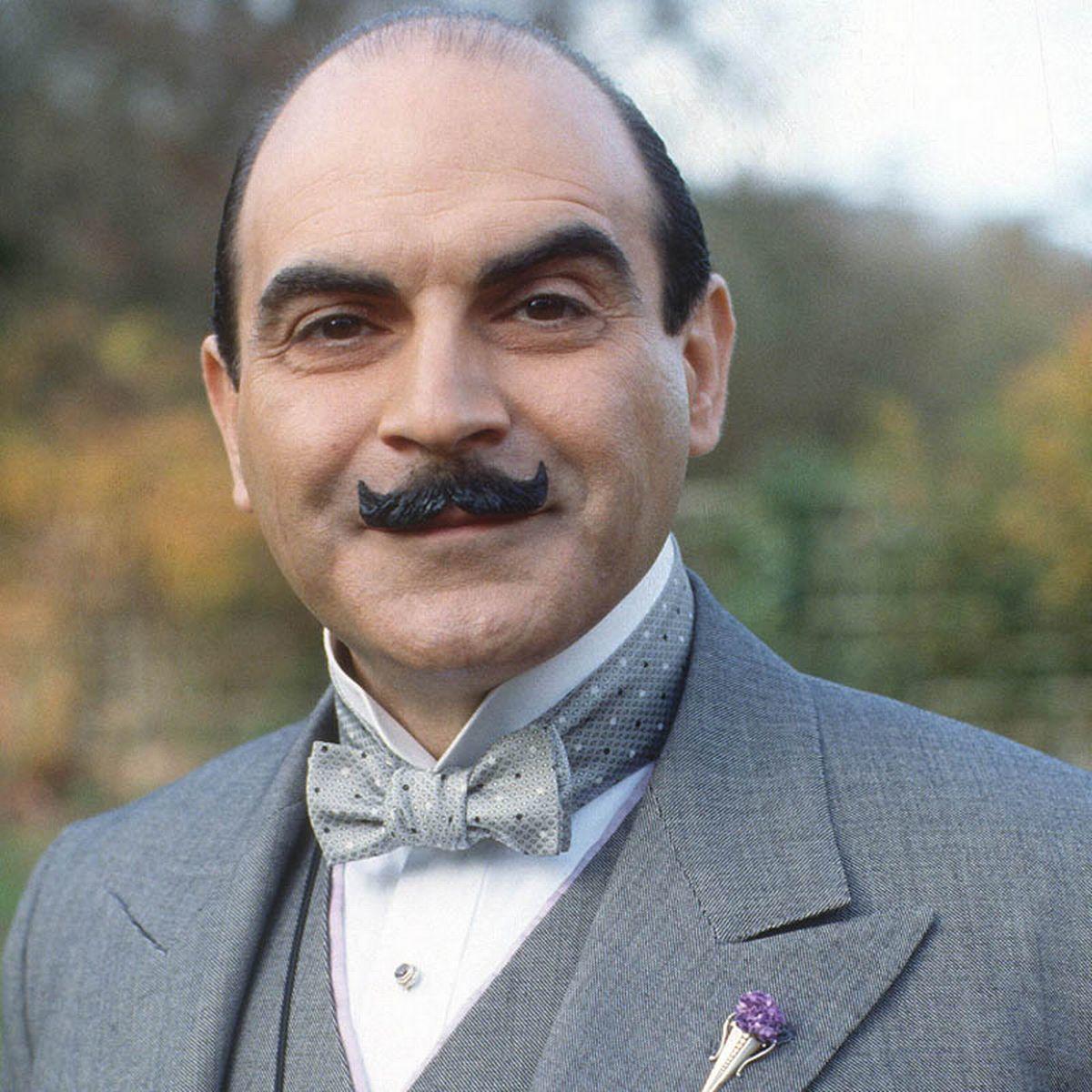 Music
I'll start off listing a few standout tracks, either from 2021 or discovered in 2021.
- Pulses by Noel. Standard drum and bass fare, but an exceptionally tight bass.
- Miika's Journey by Lama House is delightful, the kind of music to wile away an afternoon.
- Backhand by Joely and Madrush MC. Something about this reeks of jungle, but I can't quite put my finger on it.
- The VIP of Troglodyte by Culture Shock was new to me this year, a classic head-nodder.
- Waiting by CamelPhat has fairly run-of-the-mill vocals over run-of-the-mill four-four but they come together nicely.
- Rest Until Dark by Sleepy Fish is a wonderful example of lofi/chillhop in the 2020s.
- Andare by Ludovico Einaudi
- You Wi Jah by T>I was more of their unique dnb flavour.
- Border Country by Underworld harks back to their earlier classics.
- Lost by Culture Shock is a sure dance floor classic.
- You Ain't Down by Two Fingers and Amon Tobin shows that grimy breakbeats are still alive.
- Chronometer by Mizo and Gydra - grinding drum and bass with a bit of a swing. See also F Up the System by the same.
- Weightless by Kupla shows how fitting a track's title can be.
- Soft Spot by Piri and Tommy Villiers was an unexpected delight, the 'amateur' duo managed to produce a simple, soulful vibe.
- BTK Remix of Galactic by Philip TBC is one of those rare dnb tracks where the bassline goes for a walk all by itself and the drums just seem to jam.
- Xerrox Calypsoid 1 by Alva Noto could've been AI generated for all I know, and it was hard to chose a track from the album that I preferred over any other..
- Begin Again by Ben Bohmer was a highlight too, in fact the entire album was pretty good.
Standout track of the year though is AMC's Bass. A simple gritty piece of formulaic dnb that does exactly what a dnb track should do.
Not Forever by The Upbeats saw the NZ duo develop a more mature sound. I'm looking forward to seeing where they go, hopefully keeping it a bit more digestible than Noisia when they took things in a new direction. Bruno Coulais's score to Wolfwalkers. Philanthrope and Mommy's Invisible took lofi to a slower pace than I've experienced for a long time. Monument saw Portico Quartet taking their minimalist-jazz-experimental-stevereich stylings to a more emotional level. Some Kind of Peace by Olafur Arnalds wasn't groundbreaking but it's always nice to have your day interspersed by new almost ambient works from him. Another standout artist I discovered this year was Stephan Moccio, simple piano pieces but each memorable and easily comparable with some of the recent greats. A new found love for Wes Anderson gave me a better understanding of Alexandre Desplat's work and I've been exploring that in depth, his score for The French Dispatch still gives me a nostalgic key for that journey already. If I played one album more than any other this year though, it would probably be Melody Mountain by Kupla, it seems to go on every morning at 5:30 when I sit and read. Selected Works from 2019 by Tom Day reintroduced me to an artist I'd completely forgotten about! Every album by Handbook made it into my library, but we'll say Two Halves as being the most memorable. Biosphere's Angel's Flight was much anticipated by me, I have a penchant for the Norwegian composer's almost dystopic ambient soundscapes. The album didn't disappoint (see also Loscii's Clara). Paul van Dyk's Guiding Light was pretty damn cheesy, but still a good ride. Dan Romer's score for Wendy is an upbeat, highly-thematic album and great for when things need a little umph. Ukranian and Russian duo Bop and Subwave dropped Dream On in 2020 showing how versatile drum and bass can still be. Nuage and Omfeel released Our Language a fairly unadorned chilled retro selection, not quite as on target as Romantic OD from 2020, but still pushing boundaries. The celebratory 4 Years of Hoofbeats Music is a bit of a bang to the back of the skull, and all a bit samey, but an experience nonetheless.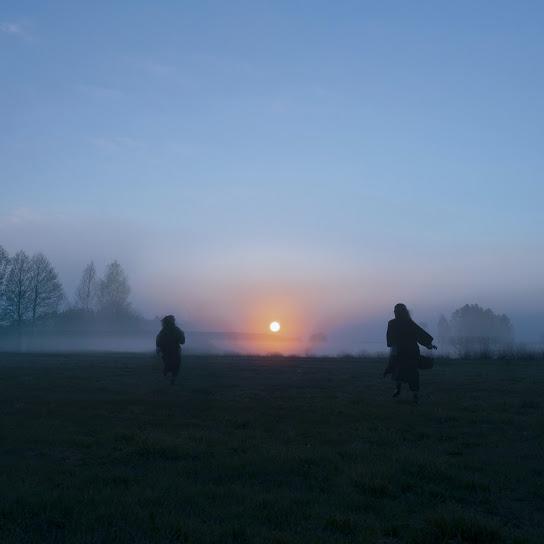 Album of the Year: The Heart of Man by Tony Anderson (2017), with Darkest Night being one of my new all time favourites.
Games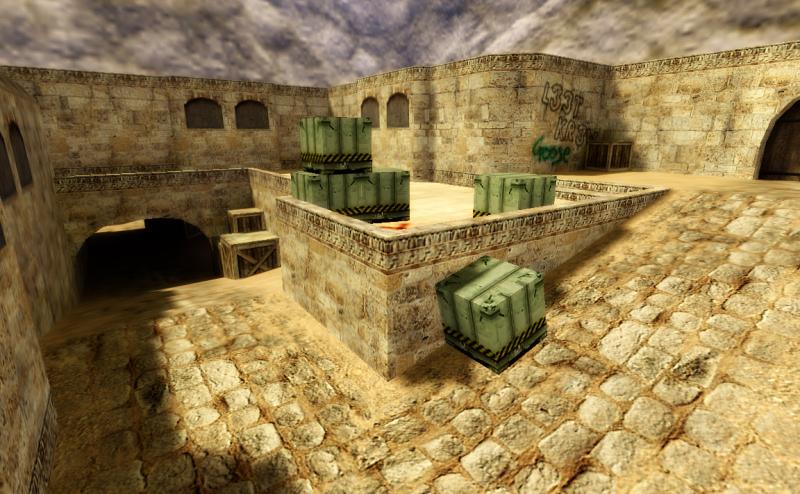 Let's start with video games. Me and the girls replayed Horizon Zero Dawn at the beginning of the year, completing the main campaign (I'd played before, but the girls hadn't seen it). It still a firm favourite. The thought that goes into combat hasn't, in my experience, been replicated since and it makes the combat something to head towards rather than pull away from. The world feels consistent and draws you in. I reminisced with Counter Strike, picking the game up again after a 21 year hiatus. Long live DE_Dust. The four of us sat and played A Plague Tale together, and whilst I wouldn't have continued were it just me, I'm glad I did. It's completely grotesque in places, but ultimately an adventure. Disco Elysium only kept me occupied for a couple of hours before I retired it; it was dull, slow, and had too few game elements - I have no idea why it was so well received. The ABC Murders took Alicia off on a Poirot bender for a few months, and we all had good fun with the game (solving the mystery was secondary to our enjoyment of being amongst Hercule). We all played Among Us a number of times. It didn't have much staying power, alas, as games could be varied in quality and soon got boring. Door Kickers 2 was a surprising hit for me and soon proved too difficult in the later stages - I'm still to finish it. Game of the year for me though would be Factorio. I played it like a maniac for a couple of weeks, until I thought it was draining too much time and uninstalled it. It's the game version of the theory of emergent behaviour and emergent behaviour soon gets (by definition) very complex. Highly recommend for those who like a bit of problem solving.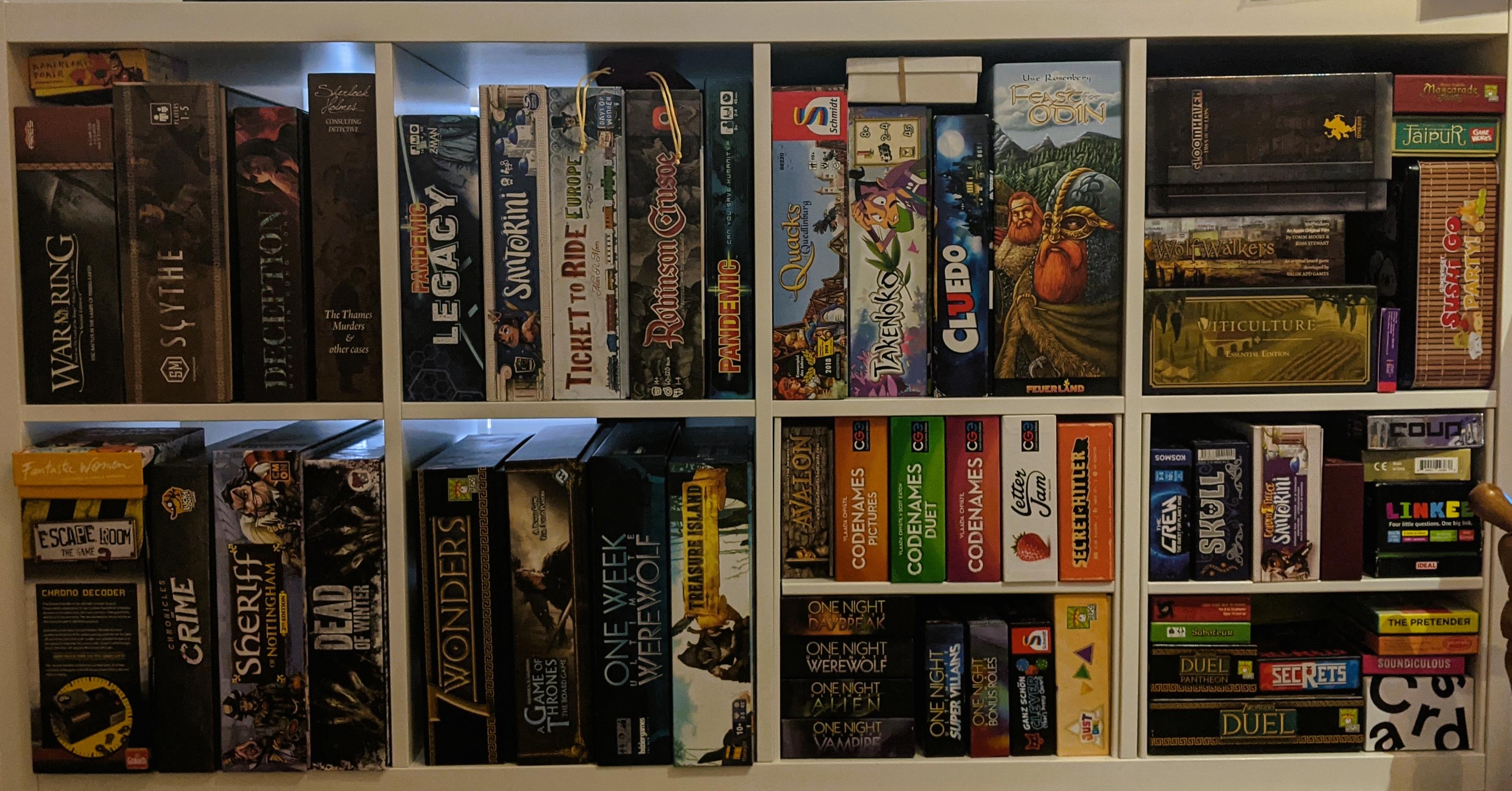 As to board games, I finally got a copy of of A Feast for Odin, a large tableu building / work placement game with a lot of depth and a fairly straight-forward rule book. I also enjoyed the two times we played Hansa Teutonica, a game that's gone under the radar a little but shouldn't have. Dead of Winter provided my greatest moment of gaming in 2021 when Eva revealed, after stringing us along for 45 minutes, that she was a traitor - bringing my world crashing down. Time Stories: Prophecy of Dragons was messy and tedious; the game's been retired. War of the Ring is still a favourite, though I think that was maybe a 2020 game. Some real strategic depth in there. I'm tempted to put Gloomhaven: Jaws of the Lion as game of the year, but we've just started playing Gloomhaven itself, which is even better, I'll leave that for 2022. So I'm going to go with Avalon instead. It's been absolutely delightful being bluffed time and time again by the kids and their friends, and even Gail who lied to me so flawlessly that I have lost all faith in humanity.