29

Jan

Detailed Photos of the Two Trial Pages for the Kelmscott Froissart
---
We recently acquired a wonderful Kelmscott piece and thought it might be nice to preserve the pictures on this blog before it sells. As always, it's a fabulous work of book art. Everything about it speaks volumes for the care Morris and his team put into their work. Jean Froissart (c1337-c1405) recorded details of the 100 Years' War. The book, in its entirety, is an important document describing not just the war but medieval life. The full catalogue description is:
London, Kelmscott Press, 1897. Limited Edition. Unbound. Two trial pages, one sheet. One of 160 copies.
Near fine with just a little toning here and there. In an early, if not original frame. Printed in black and red on vellum in Troy and Chaucer type. Wood-engraved borders bearing the arms of France, England, the Empire, Reginald Lord Cobham, Sir Walter Manny and Sir John Chandos. A couple of labels pasted to the rear frame giving a little outline of the sales history. The left page with large wood-engraved decoration at foot, one large initial and three smaller ones, the second page with wood-engraved border incorporating a large letter T, one large initial and three smaller ones, all designed by William Morris. Peterson A46.
Four auction sales this century: 2013 at £21,960, 2014 at £17,686, 2012 at £15,860 and 2004 at £8,604
Pictures:
Sheet in full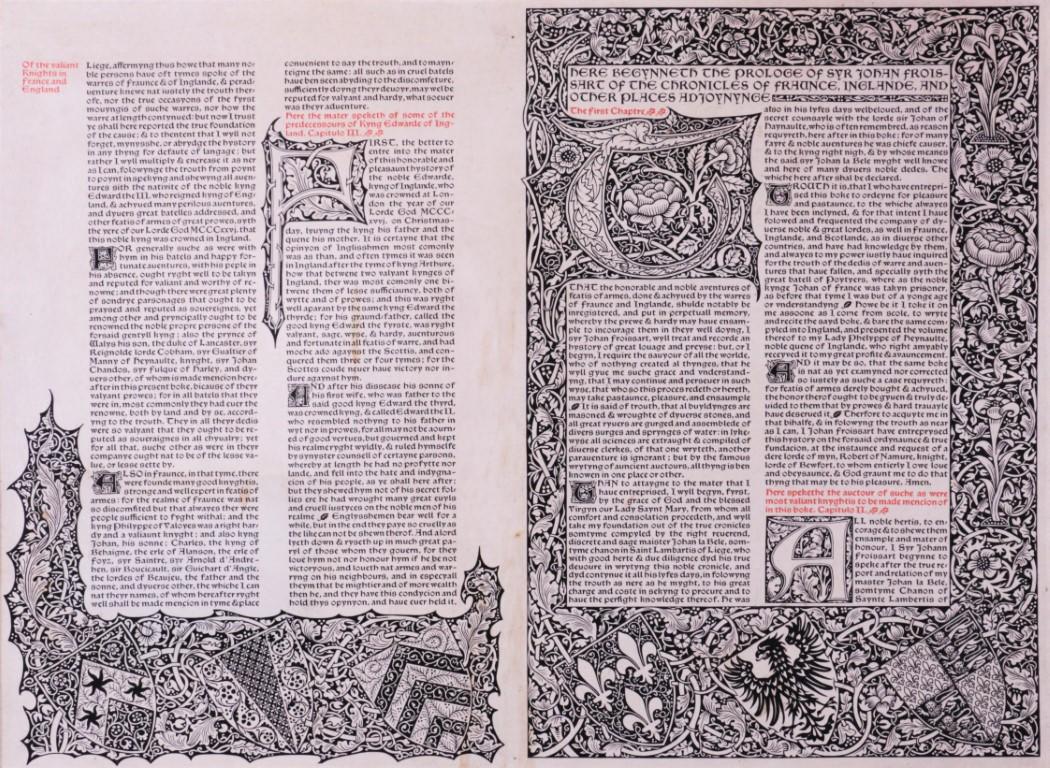 Sheet in the frame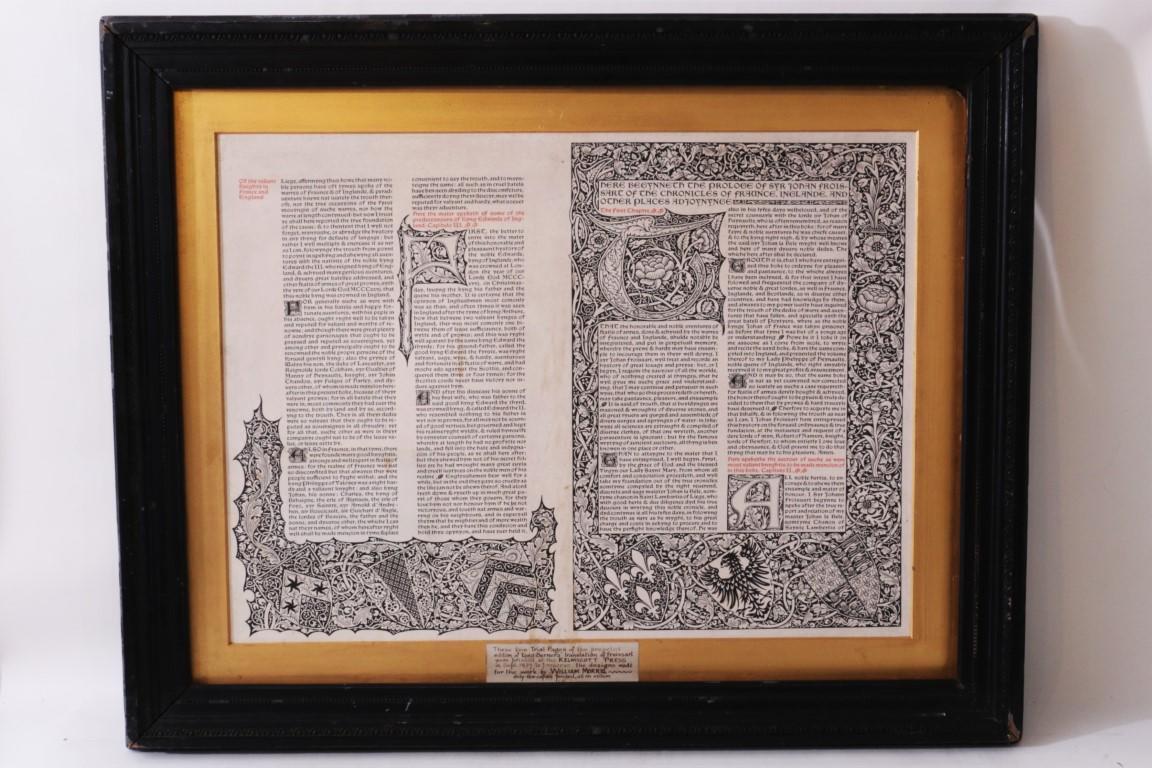 Detail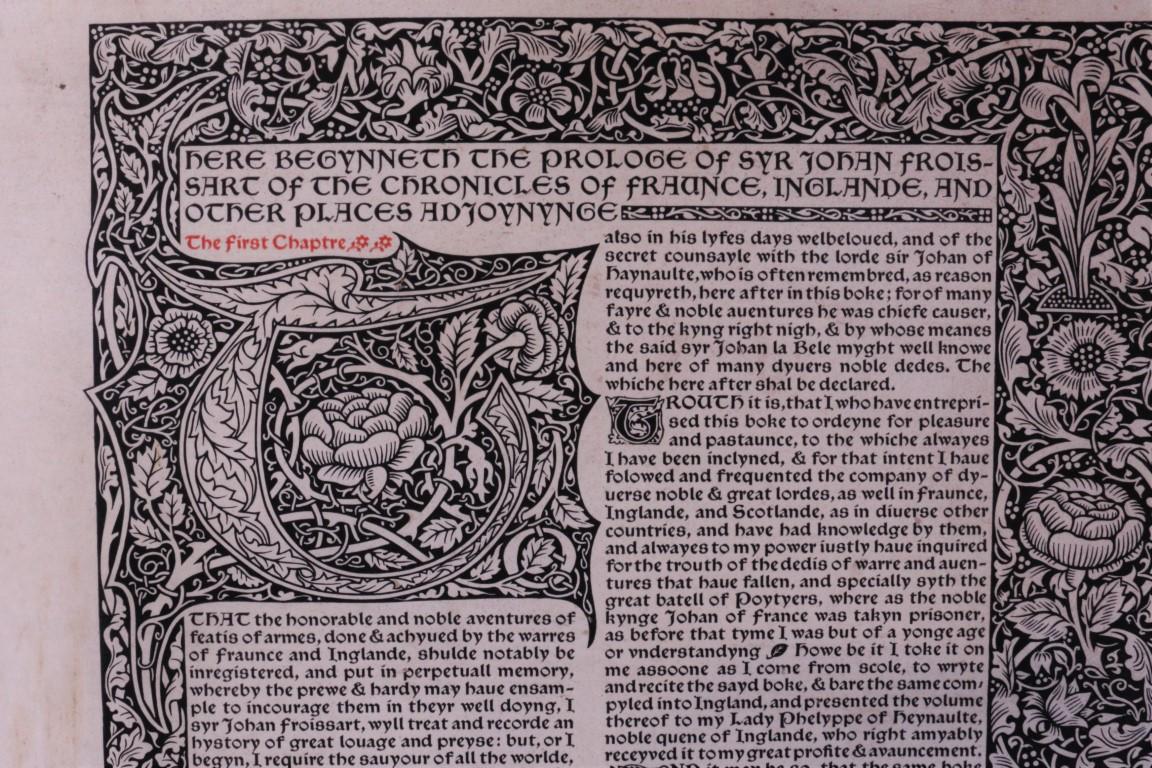 Title Plate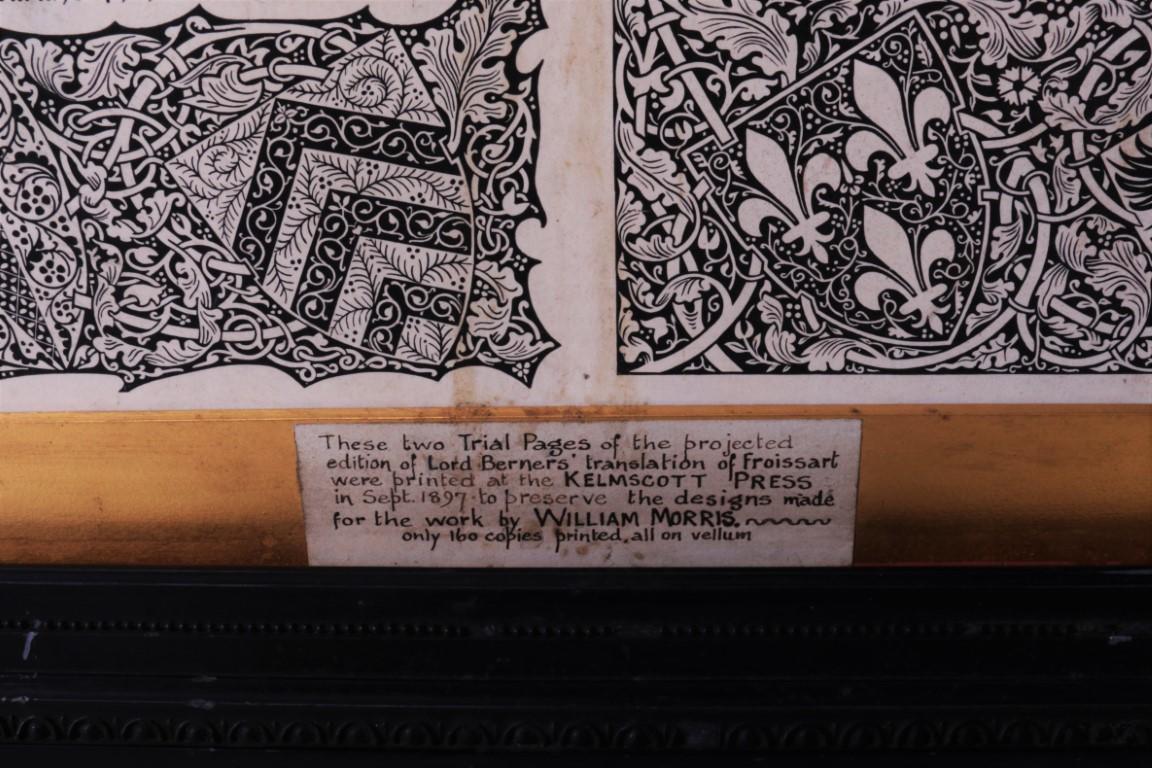 Cut out on rear of frame, with a couple of old seller's catalogue entries pasted to frame.